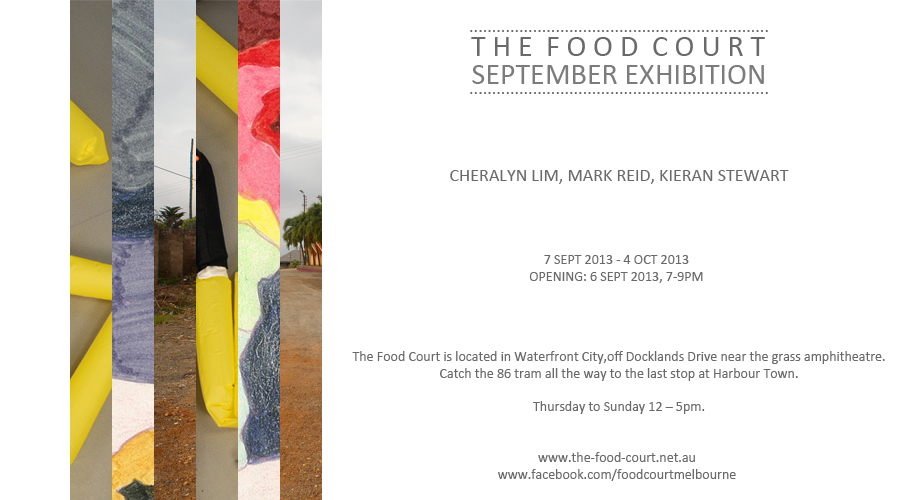 The Food Court presents its September exhibition featuring Cheralyn Lim, Mark Reid and Kieran Stewart.
Lim's playful and immersive colour and light installations will transform the Food Court's windows through collage, sculpture and light.
Reid's three-channel video, West Legon presents a series of quiet suburban scenes in the suburbs of Accra, Ghana; as time passes the acts of observation and relinquishing expectation come to be more potent forces than the subject matter itself.
Stewart's humorous Deadmen banners will hang ambiguously inside the Food Court, suggestive of both commercial promotion and a tremendous unknown trauma.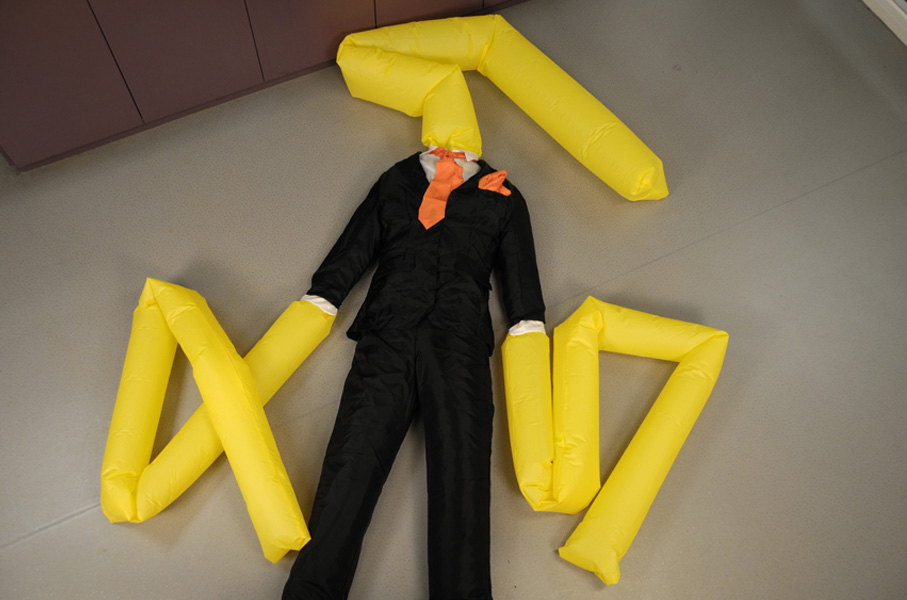 Kieran Stewart
Both banners in the Deadmen set, depict an inflatable subject/ sculpture comically incapacitated through some undetermined fantastic injury. These works function as an ambiguous banner in a public space; alluding to a possible commercial promotion without associated branding, text or slogans. As images these banners are a comical and humorous approach to an unknown massive trauma or possibly fatal event. 
Kieran Stewart is a Melbourne based visual artist who works across the mediums of video, image making and sculptural installation. His practice revolves around the themes of exhaustive labour and physical and mental exhaustion. Over the past eight years he has shown nationally in both artist-run initiatives and public institutions across Australia. http://kieranstewart.com/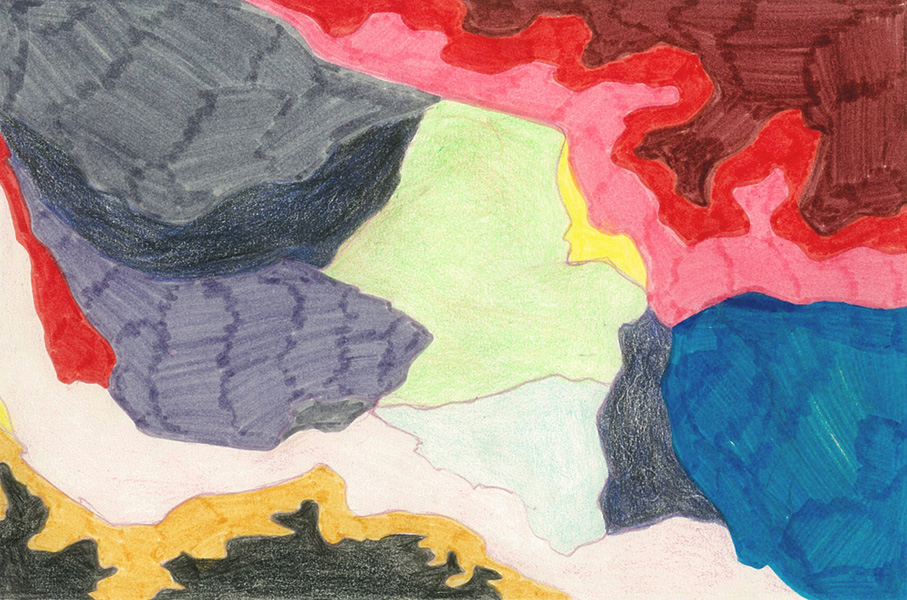 Cheralyn Lim
Cheralyn adapts key architectural features to create colourful and immersive installations. With a methodology founded in play, she uses collage, sculpture and light to generate violent colour combinations, dense abstract patterns and even-field compositions.
Cheralyn Lim received a Bachelor of Fine Art from the Victorian College of the Arts in 2011. She has exhibited her work in various spaces across Melbourne. Solo exhibitions include Rockpool at Bus Projects (2012) and THE BINGE at Knight St Art Space (2012). She has participated in several group presentations, including Blue miles for the ocean at Bus Projects (2013) and this year's Coloured Light Plays, a series of interactive colour and light events hosted at the Alderman Bar in Brunswick. Forthcoming exhibitions include Not Mars... at Seventh Gallery,Green at c3 Contemporary Art Space and MINT, the inaugural exhibition of Space32, a new creative hub in South Yarra. She has worked collaboratively with a number of artists including Max Lawrence White and Gonzalo Ceballos. She has an ongoing collaborative practice with printmaker Jaime Powell. Cheralyn is currently on the board of Knight St Art Space, an artist-run-initiative based in Footscray. http://cheralynlim.blogspot.com.au/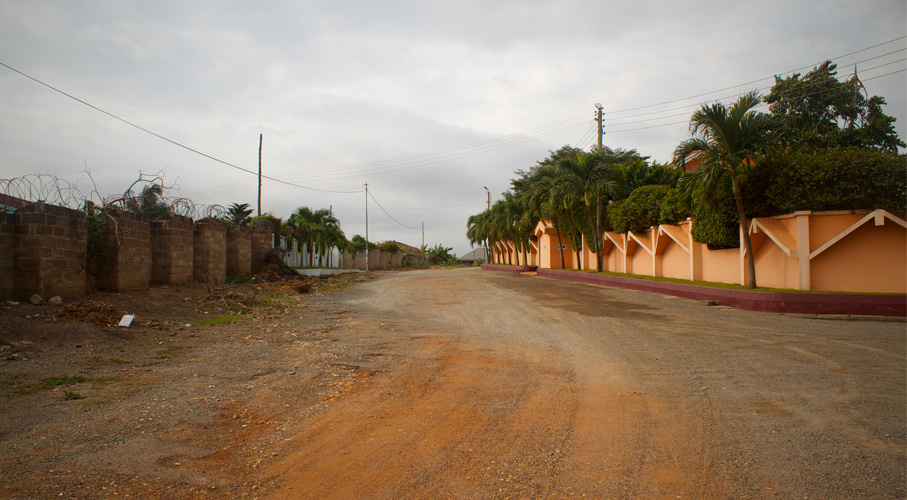 Mark Reid

West Legon is a passive observation of the seemingly mundane landscape of an affluent area in the suburbs of Accra, Ghana.  Comprised of a series of quiet, unassuming scenes, the work appears on first glance to be a perfectly still image, the passing of time evident only in the subtle movements of distant trees.  Occasionally, the landscape is interrupted by a passing traveller, shortly afterwards leaving the frame as unceremoniously as they entered, quietly continuing on their way and leaving the scene empty once more.  Although each shot is carefully composed, the dirt paths creating consistent focal points throughout, this video is more about the act of observation than the subject matter itself.  The lengthy shots create a sense of mounting anticipation that is never really resolved; we are waiting and we are waiting… until we aren't.  Perhaps it is this point of relinquishing expectation that the work aims to highlight. Almost a kind of anti-spectacle, West Legon seeks to embody the experience of being in an unfamiliar landscape, where the strange and familiar are intensified.
Mark Reid is a Melbourne-based new media artist.  He completed a Bachelor of Fine Arts (Honours) at RMIT in 2010.  His practice explores connections between landscape, experience and the mediated image, seeking to reveal different ways of relating to the environment and our psychological and emotional responses to it.  He has exhibited both in Australia and throughout Europe. http://markreid.com.au/