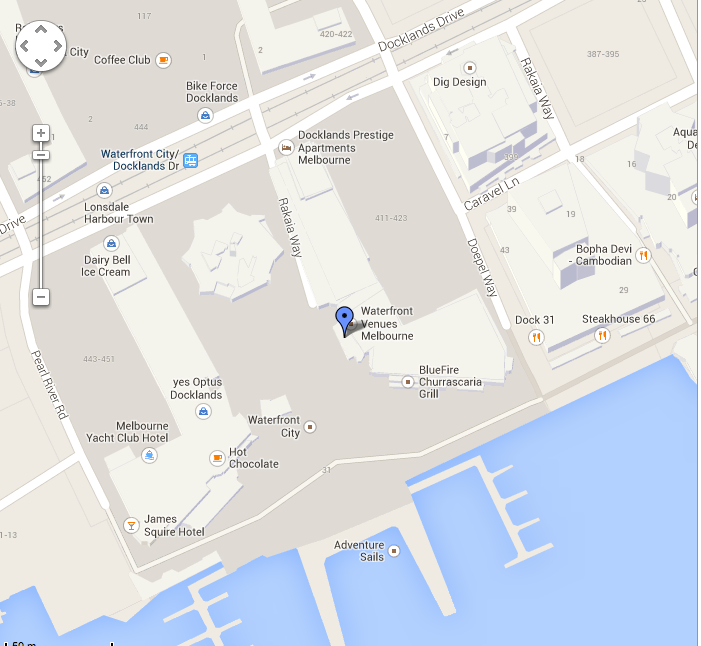 427 Docklands Drive: The Food Court is located in Waterfront City, near the grass amphitheatre. (In front of Harbour Town)
Catch the 86, 35 or 70 tram all the way to the last stop at Harbour Town.
Mon – Wed Closed, or by Appointment.
Thursday to Sunday 10 – 5pm.
Also open varied hours for events & exhibitions.
Follow us on Facebook & Twitter
General Enquiries: