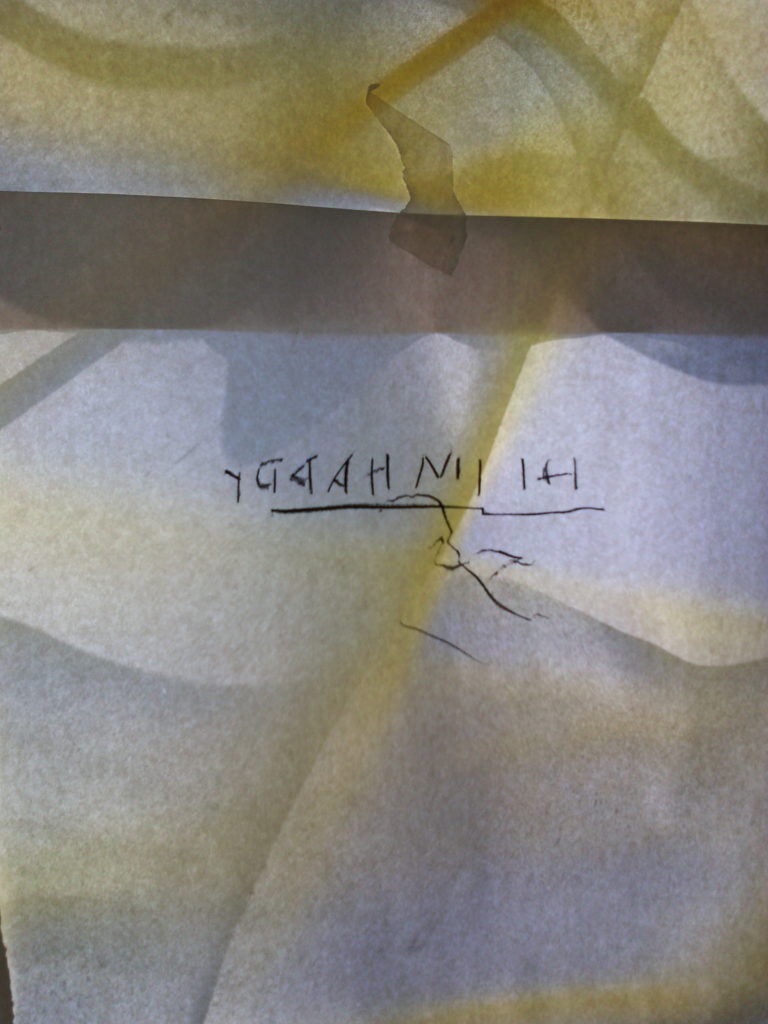 Mutt is an exhibition that dismantles the fourth wall between artwork, artist and viewer. Artist Callum Jackson is currently hosting a number of daily (& nightly) workshops in The Food Court until the exhibition opening on 1st October.
Mutt
Curated by Callum Jackson, Creation is consistently seen as a solitary endeavour; artists, writers, musicians, need solitude to allow themselves to slip into an almost obsessive state of mind. A viewer can sometimes be displaced from this experience and as such may lack a sense of connectivity. Reviewers, critics and similar are liable to forget the individual process that goes into an artwork, how the artist themselves relates to and experiences their creation. Mutt is an exhibition that dismantles the fourth wall between an artwork, the artist and the viewer.
It places a heightened sense of importance on the decisions of the artist during the creative process, particularly the risks they may take, and mistakes they may make in the production of the artwork. An emphasis on materiality, process and technique highlights the learning process in practice and seeks to remind both artist and audience that risks and mistakes are important aspects of the relationship between artist and artwork
Participating artists will spend a week in The Food Court, prior to the opening, taking part in art workshops facilitated by Callum, and developing work and works in progress for the show. Over the course of the show more work may be added, subtracted, refined or transformed, making the exhibition an on-going evolution. To further emphasise the innovative creativity of the exhibition, Jackson will also host workshops in the space for the duration of the exhibit, on creative practices from life drawing to automatic drawing and writing sessions.
Local band The Velvet Soufflé will provide in-flight entertainment for the opening night on Thursday 1st October, and bring their own layer to the experimental theme with their "Newer Wave" Avant-Pop sound.
List of the  participating artists:  
Aiden Norton-Smythe
Patrick Salmon
Haley Rose
Corey Macleod
Tom Kusturin
Madeleine Lacey
Jean-Marc Dupre
ill bish
Sam Ross
Tracy Yap
Isabelle Dupre
Nick Ryrie
Chai Balcombe
Jennifer Rooke
Lana Scoville
Alex Speechley
Tom Ames
Anita Balcombe
Bella Rose
Hannah Beilharz
Brian Pieper
Tae Webb-Dudek
Jasper Powrie
Olivia Pimpinella
Rho Sandberg
Jasper Killick
Caroline Teakle
Paul Eves
Ruby Knight
Alethea Everard
Naomi Lee
Nathan Mizzi
Wyatt Knowles
Clancy Scanlan
Callum Jackson
Grant Pickers
Alex Quinlan