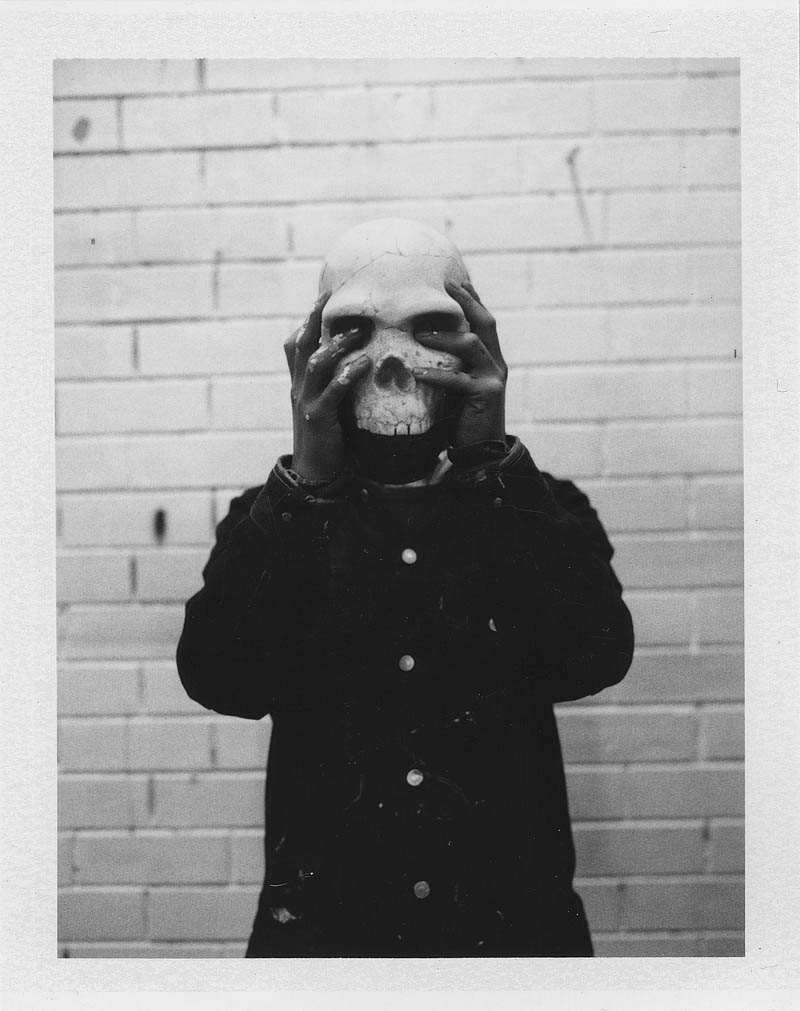 The Food Court recently worked with Melbourne-based Japanese artist Hiroyasu Tsuri, to create two works for outside walls in Waterfront City.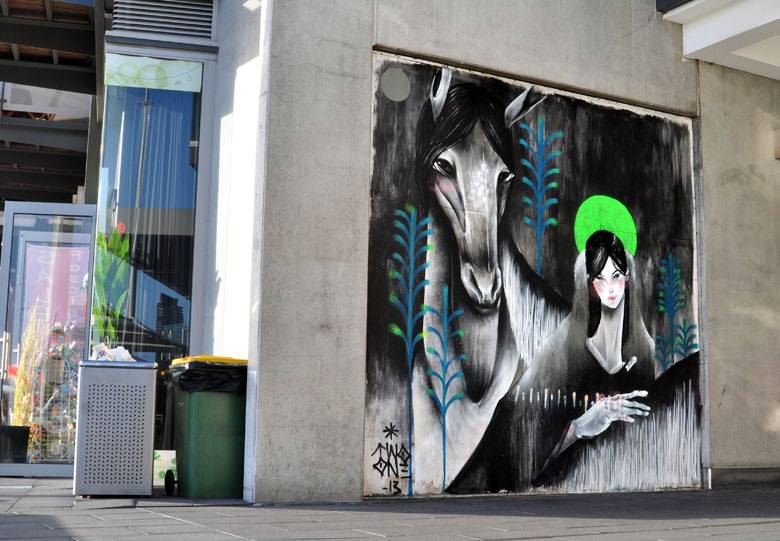 Hiroyasu gained an early interest in art through skate board graphics and the graffiti culture.
Since Hiroyasu moved to Melbourne he became involved with the rapidly growing Street Art scene, under the name of TWOONE. In parallel to his street work, Hiroyasu studied Visual Arts New Media at Swinburne University of Technology.
Hiroyasu's work often shows 'animal headed human bodied creatures', he calls this on going series "Psychological Portrait" which shows more of the inner character and personality, that exists timelessly and universally, opposed to ones superficial outlook.
Hiroyasu is also exploring ideas with his series titled "Metaphysical Landscape" which often features twisted and stylised still-life / landscapes.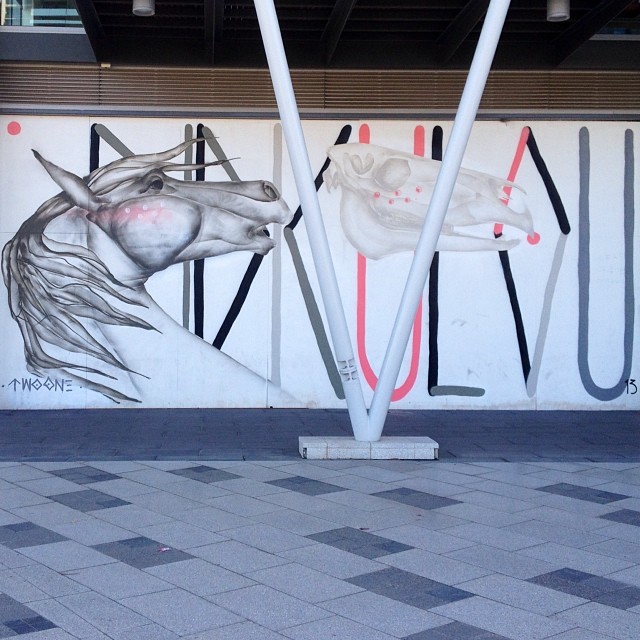 Both of Hiro's works created for The Food Court are on display indefinitely in Waterfront City, Docklands, and can be viewed 24/7.