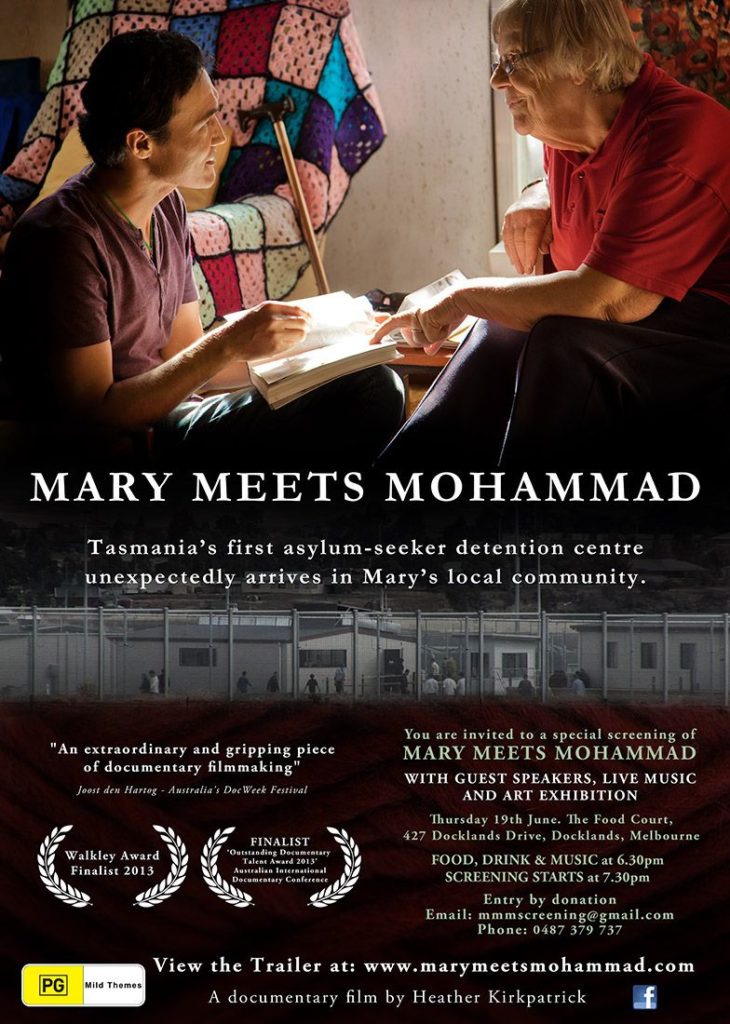 The award-winning documentary Mary Meets Mohammad screened at the Food Court on June 19th, as part of Refugee Week.
The film follows the arrival of Tasmania's first detention centre through the eyes of local Christian woman and knitting club member, Mary, and a Muslim Afghan Hazara asylum seeker Mohammad, who is detained inside the centre – as they connect through the gift of a knitted beanie.
The evening featured music performed by Iranian ARGAVAN; musicians who are currently seeking asylum in Australia. The film was followed by a Q and A with a guest panel which included Barat Ali Batoor – a Hazar photographer who fled Afghanistan during the civil war and a speaker from The Asylum Seeker Resource Centre.
Art works were on display for purchase as well as copies of the DVD for sale.
All proceeds from the evening were donated to the Asylum Seeker Resource Centre. Your donations are instrumental in helping the ASRC to focus on the heart of the issue: people who are fleeing persecution and despair, and who need our support to survive and thrive. Every $1 donation received translates to $20 worth of services delivered. Your donation goes directly to providing the essential items that enable asylum seekers to survive the winter: food, warm clothing and blankets, nappies, sanitary products, transport and shelter.
The main objective of the evening is to continue education and conversation around asylum seekers. Please encourage any people who you may believe will benefit from the discussion.