HYPRTXT Festival presents MKA: Theatre of New Writing and Man with a Plan's
LIKE A FISHBONE BY ANTHONY WEIGH
02-14 JUN 2014, THE FOOD COURT
An act of terror rocks a small community.
Months later, in a city office, an architect designs a memorial.
As the rain falls on the night of the final presentation, worlds collide when a mother from the affected community arrives in the architect's office.
LIKE A FISHBONE is like a play that's like a fishbone that's like an issue that no one wants to talk about that if you're not careful… The most dearly held beliefs: faith, hope and reason, become the unwitting casualties of a bitter and intensely personal battle for the right to define how a nation remembers. This is the Melbourne premiere of this remarkable work by celebrated, but rarely produced in this country, UK-based Australian playwright Anthony Weigh. The production is lead by break out director Alice Darling and the play is being staged in an abandoned food court in the heart of the Melbourne Docklands.
Playwright – Anthony Weigh
Director – Alice Darling
Performers – Alice Cavanagh, Jean Goodwin, Emma Hall
Production Manager – Cameron Stewart
Set Designer – Jacob Battista
Lighting Designer – James Lipari
Sound Designer & Composer – Lore Burns
_______________________________
MAN WITH A PLAN is a new Melbourne based theatre collective committed to producing and staging thought provoking and powerful theatre. The members of the group are all graduates of the Victorian College of the Arts. This will be the first production by the group presented by MKA: Theatre of New Writing
HYPRTXT is the inaugural festival of new performance writing by Melbourne's own cult independent company, MKA: Theatre of New Writing and is taking place at a number of venues across Melbourne CBD from June 02-July 05 2014.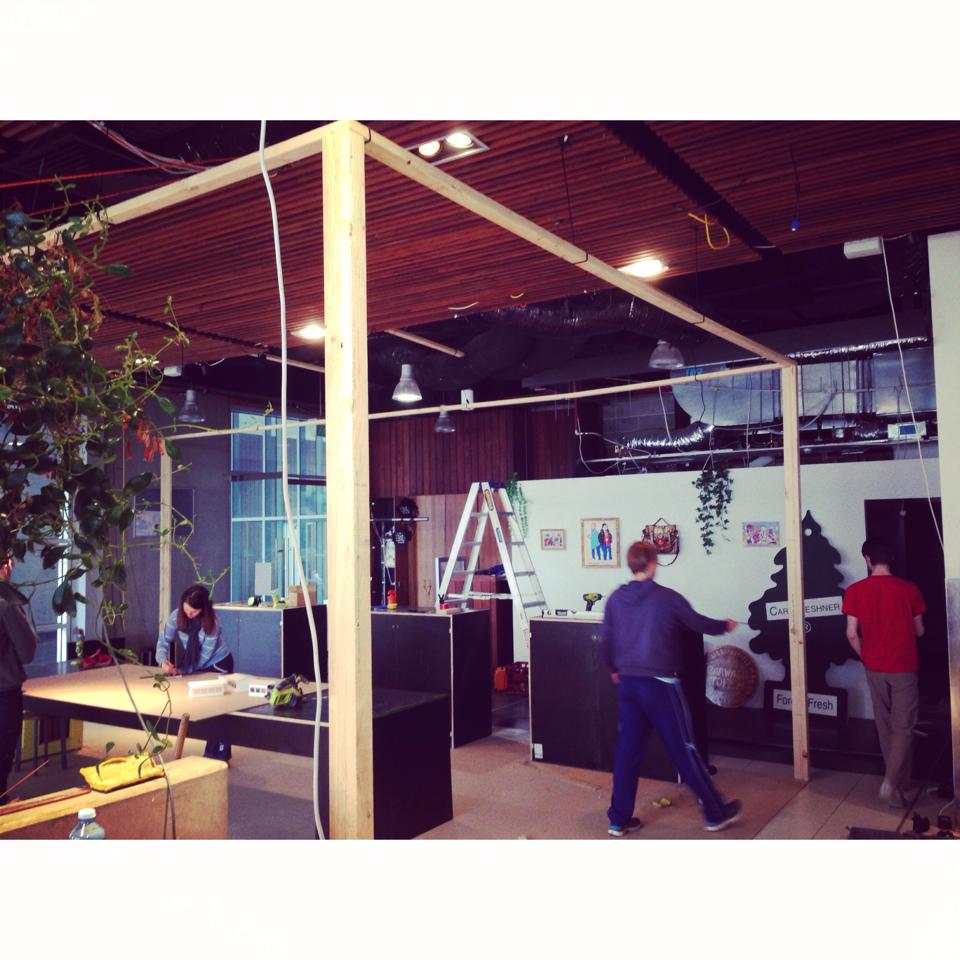 Constructing the amazing set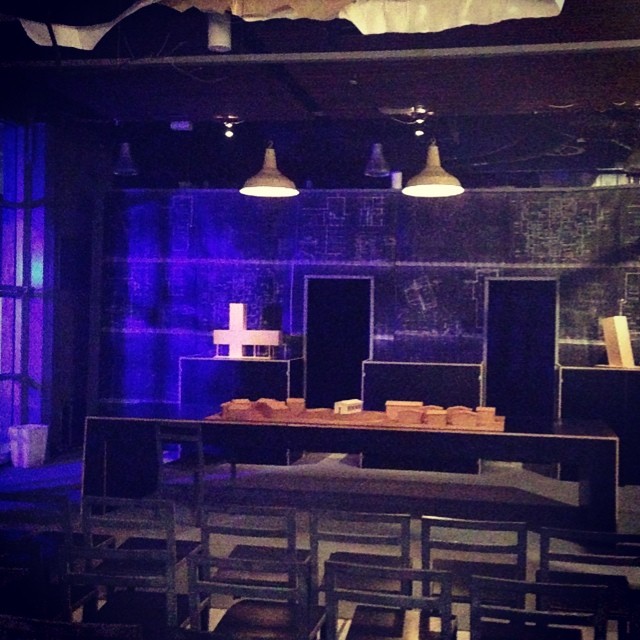 The finished set, fully transformed The Food Court!