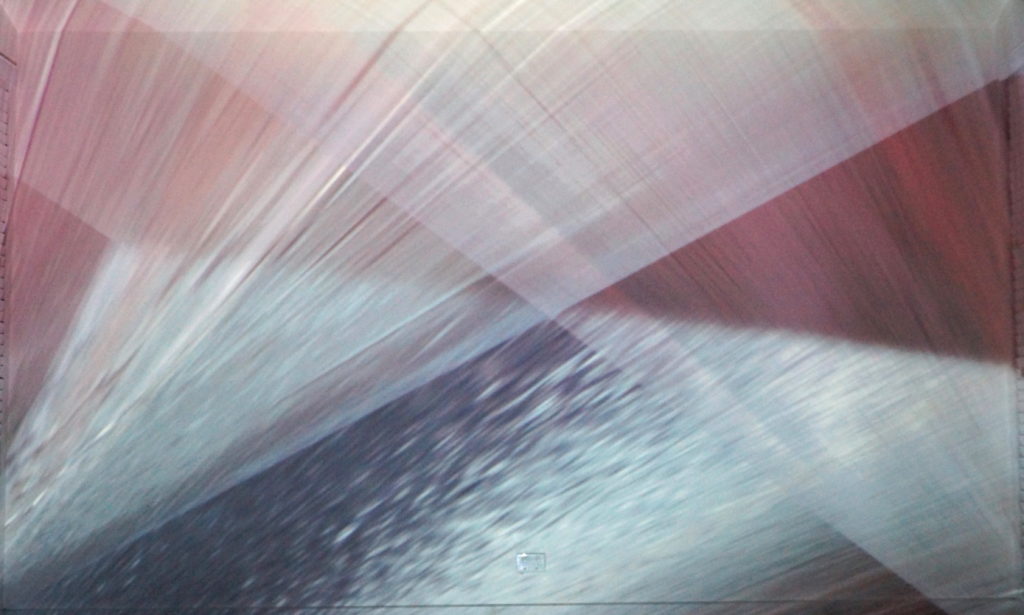 Passing Through
Brody Xarhakos
Opening: Friday 15th May 2015 (6-9pm)
Exhibition dates: 16th May - 5th June
The Food Court becomes a canvas for Brody Xarhakos' extensive paintings in space. Painting in abandoned spaces is a familiar past-time to Brody, as he originally comes from a street art practice. Within Melbourne's city walls, Brody would seek out places which seemed to no longer be of use, or occupy houses and buildings in transition and use them as his artistic playground.
With a fascination for the play between order and chaos and its impact in the man-made sphere, Brody explores the deconstruction and manipulation of letter form through a metaphysical perspective, while considering the space we occupy and the architecture that surrounds us.
Brody's crystallized forms of time and space wrap around the interior and exterior of The Food Court through the use of extensive line work, and the subtle application of spray paint to create a layered effect. Like a map of experience, his forms unfold with their surroundings and take us from the familiar road to the unknown.
Incorporating stop motion animation and live action footage, his accompanying video works depict movement through space and time, playing with light and transitions shifting between the quiet and the turbulent. Brody completed a Bachelor of Fine Arts at the Victorian College of the Arts in 2014.