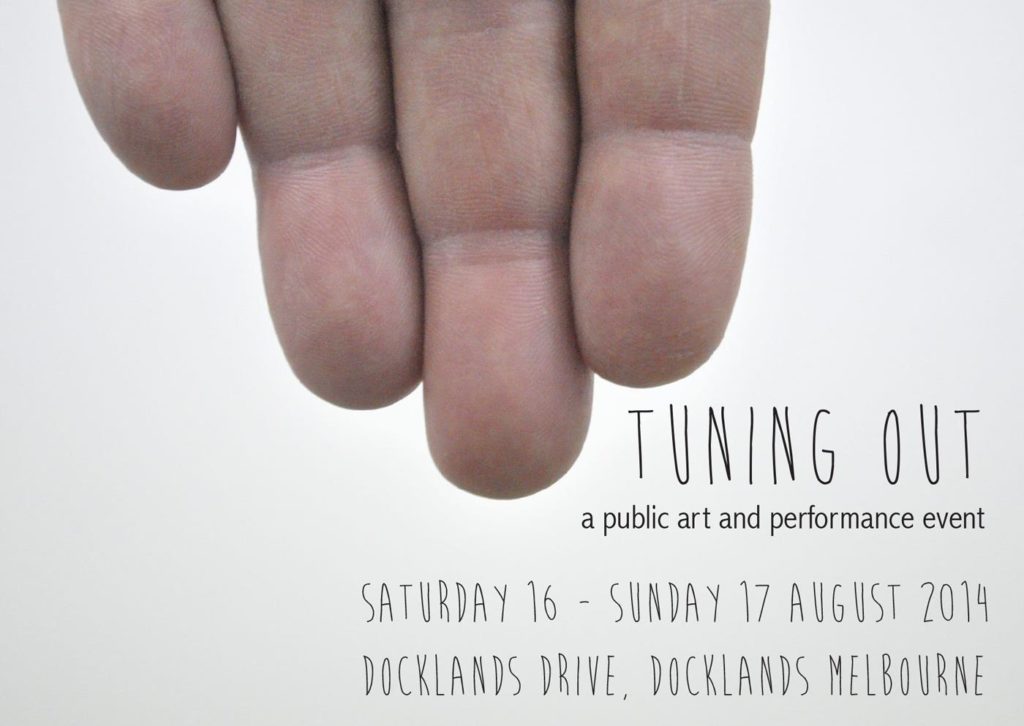 Taking place at two major venues: the Waterfront City Piazza and Harbour Town at Docklands, Tuning-Out brings together five Melbourne-based artists and dancers to intervene with the everyday banality of these selected sites
The Artists: Amie Anderson, Nico Reddaway, Siying Zhou and Aya Hamamoto (Japan) and dancers: Jonathan Homsey and Tarik Frimpong, will transform public spaces that were primarily built for commercial use into enthralling performance venues.
During Turning Out, these artists and dancers will collectively challenge the usage of 'public space' in a street mall; draw attention to the human body as a natural machine, the existence of which relies on an endless physical cycle of consumption and waste; humanize life shaped by the concrete 'jungle' and commercialism; and explore boredom of urban life.
Tuning-Out invites the public to re-imagine and re-configure the public space of the Docklands.